About Werco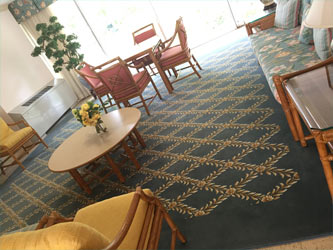 Werco Carpeting & Flooring is a locally-owned business with over 25 years of experience in commercial and residential carpeting and flooring sales and installation. After years of being in the flooring world, Carlos Weidemann established Werco in 1991. With the assistance of his wife Susan, who has a good eye for design, Werco started supporting carpeting installs for many commercial jobs in the area. Now their daughter Juliana has brought a new modern perspective to the business.
Today, we serve the DC Metropolitan area. The company provides an array of floor covering solutions for all types of spaces. We listen to our customers' needs and help them choose the best flooring option. We work with hospitality, general contractors, property managers, and customs home builders.
Let Werco Flooring help you with your next project!
Industries We Serve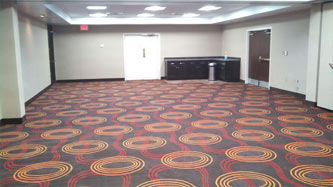 Hospitality: We serve hotels and assisted living communities.
Property Managers: We help property managers in choosing the right materials for different areas of commercial building to last and look good.
Real Estate Agents: We work with Long and Foster Home Services approved contractors.
Custom Home Builders: At Werco, we work with custom home builders for choosing builder grade and upgrade carpets for homes. Home Builders also send the homeowners to our showroom if they are interested in upgrades and custom runners.
Interior Designers: We work with interior designers on runners and custom area rugs to fit room of any size or shape.
Homeowners: At Werco, we help homeowners with the selection of carpet, depending their needs.
Gym Source: We've teamed up with local Gym Source stores and reps to install commercial and residential gym flooring around the DC area. .
We work with a variety of commercial and residential carpet brands from Made in the USA products to New Zealand and Axminster Wool carpets.